Violins
Introducing Heifetz Violins®
Jascha Heifetz® Violins From Meisel are authorized bench copies of the original violin of 1740 by Giuseppe Guarneri (del Gesu), which was obtained by Jascha Heifetz in 1922 and favored by him for 65 years in concert and recording sessions.
The violins feature beautifully figured European wood for the backs, sides and necks, while the top wood is straight grained European spruce. The warm shaded varnish is highlighted by the glowing reflective ground beneath it. These models produce great tonal character and response and each instrument has been hand crafted by a master luthier.
In playing tests by master class students and their teacher in both chamber music and concert hall venues, the violins were judged to produce the very best results and to have the most appealing appearance of any other instruments available at comparable prices.
For enquiries or assistance, please contact RS Berkeley directly.
1.800.974.3909 (U.S.)
1.908.790.9499 (International)
---
JH400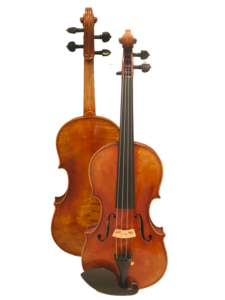 Straight grained European spruce top
Flamed Asian maple back and sides
Antiqued using the highest grade materials and varnish
Meticulously hand crafted in the Italian construction methods to ensure a superlative range of tone colors and projection
JH500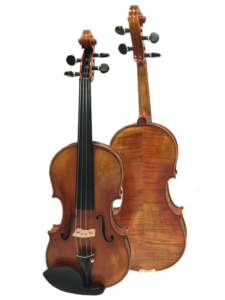 Naturally seasoned Austrian or Italian spruce top
Bosnian maple back
High quality varnish
JH600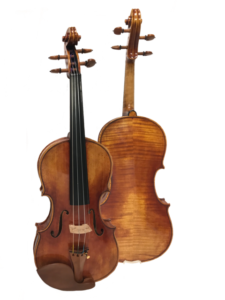 Italian Alpine spruce top
Well flamed Bosnian maple back
Naturally-seasoned wood
Boxwood fittings
High quality varnish